Open Relay Blacklist filters prevent servers who have been identified as being open relay from sending mail to your server. Because this mail will likely be spam, these filter can reduce the amount of unsolicited messages your user receive and cut down on the proliferation of open relay servers.

These filters are easy to configure and would look like this screen shot: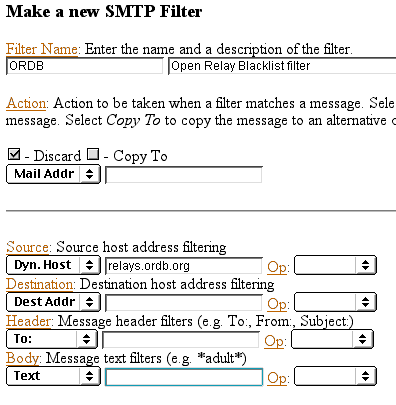 Make sure to specify "Dyn. Host" as the type of field and then enter the blacklist server you prefer in the following field. Our Post.Office demo has a view of the completed form with the RBL filter.