What Our Post.Office 3.8 Customers are Saying:
---
"The onslaught of SPAM has been a real problem. We were forced to migrate from WebSTAR's mail server to get control of the excessive text and graphic SPAM that was proliferating through our five domains. "We reviewed and tested several packages (CommuniGate Pro, EIMS w/STF, Tenon's Post.Office, and our OS X mail server). Tenon's Post.Office was by far the most flexible package. It gave us total control to customize SPAM filters (source, destination, headers, body, discard, cc, bcc, rbl, and redirects) to fit our needs." "Post.Office's UNIX core makes it robust and scalable, however Tenon's documentation and online help makes it easy to set-up, customize and administer from anywhere via a browser. We are extremely pleased with Post.Office's performance, features, capablitites, and ease of use. Tenon's support has been excellent. "

Postmaster, Alabama. August, 2002.
[ More Post.Office 3.8 Testimonials ]
Post.Office Information
---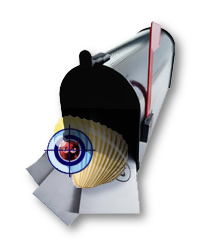 Post.Office is a scalable SMTP/POP3/IMAP messaging server designed to meet the needs of small and mid-sized ISPs. Post.Office can support 10 users or ten thousand users on a single platform with appropriately configured hardware.
Post.Office was designed from the ground up for ease of use, with an uncomplicated, user-friendly interface. The anywhere, anytime Web forms provide seamless navigation through the many Post.Office features. System administrators can make changes from anywhere on the Internet using Web forms with simple fill-in-the-blank fields and pop-up options. Postmasters can use Post.Office to easily administer enterprise email systems. End users can specify how their mail should be handled, join mailing lists, and manage mailing lists.
Features
---
Simple administration and use - Post.Office was designed from the ground up for ease of use, with an uncomplicated, user-friendly interface for its basic operating functions.
Security - Post.Office does not run with 'root' privileges and operates independently of the host computer system, making it virtually impossible to compromise the main system security via the email program.
Spam and relay prevention - To curb the proliferation of mass unsolicited email (SPAM), Post.Office offers SMTP mail relay protection, including POP before SMTP, to restrict the system and/or users who may try to use the ISP's email server to relay messages. Post.Office also includes powerful header and body message filtering, and Dynamic Relay Black List support.
Auto-reply - With three settings to choose from -- Vacation, Reply, and Echo -- Post.Office can be instructed to issue a pre-set, automatic reply to senders, returning the incoming message or any chosen message as instructed.
Powerful built-in list manager - Post.Office allows quick creation and easy administration of thousands of mailing lists for groups of users to share information on common topics.
Control over system resources - Post.Office offers a variety of configuration options to more effeciently manage system resources, including administrator-definable limits and parameters for a number of system level processes.
WEBmail (optional) - Post.Office can be used with WEBmail to give your server powerful web-based e-mail capabilities.
...and much more!
Only $349 for 100 mailboxes and 10 mailing lists! Order Now!
To order 1000s of mailboxes, contact sales@tenon.com.
Sign up for the Post.Office mailing list.
Take the Post.Office Virtual Tour.
Downloads and Documentation
---

Download Post.Office for Mac OS X Now!
( Current version: 3.8.4 )



Post.Office Install Guide
( PDF version 2.2MB )

Post.Office List Owners Guide
( PDF version 590KB )

Post.Office User's Guide
( PDF version 583KB )

Post.Office Administration Guide
( PDF version 2.1MB )


---